Why are our car shades the best in Australia?
January 4, 2021
There are quite some sellers supplying magnetic car window shades in Australia. Prices, quality and materials are very significant.
Are all car shades the same on the marketplace?
Certainly not. Just like tools or utensils, you can spend less than half the price to get the "same" thing. Well, same looking and function things.
Each branded or non-branded car window shades are different in fact, in terms of materials, workmanship, fitment, durability, and pre-sale & after-sale services.
Car Shades Mesh Materials:

There are hundreds of mesh clothes available for making
car shades. The way the mesh is weaved will directly affect the degree of shading, and the vision when viewing in 30-45 degrees.
Car window mesh shade does not block out window blind. The purpose of the shade is to car interior darker by blocking sunlight casting into the car interior. Furthermore, the custom fit, magnetic snap-on design allows window winding operation independent of car window shades.
We carefully select mesh materials to make our car shades with a good balance of light blocking and safety vision while driving, ensuring safety when our users are driving. High-density mesh does block more lights, but when in the turn-head situations, such as reversing a vehicle, or changing lanes, it could be a barrier for clear vision.
Workmanship:
Every supplier has its own contract factory to manufacture car window shades. This becomes critical to the workmanship of the products.
We are confident in our workmanship. Thus, we offer a 100% satisfaction money-back guarantee. If buyers are not happy with our product upon receiving them, just contact us and let us know and keep the product in its original condition, and contact us within 3 days after receiving the goods. We will provide return instructions for the buyer to return goods and get a refund. Please refer to our Return Policy for detail.
Durability:
Durability refers to the lasting of window mesh and the foldable wireframe.
Some cheaper ones where their wireframe failing to bounce back after folding, or easy to snap/break on wireframe welding spot after multiple times of folding. Of course, never force to fold the car shade. If do it properly, when twisting the shade, it will fold naturally, just like a popup tent.
However, we suggest that if users intend to store car shade folded, do not leave it folded for more than a month. Store shades expanded if decided not to use the shades for more than a month.
Our shades can expand again even being stored folded. It just needs a little bit more time to reverse the twist.
Fitment:
Our Car Shades are custom-fit design. Each set of car window shade is custom made for the car model, stylish and elegant.
The majority of cars require no assisting mounting tags to fit our car shades.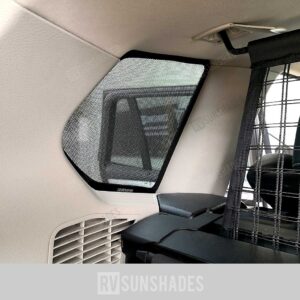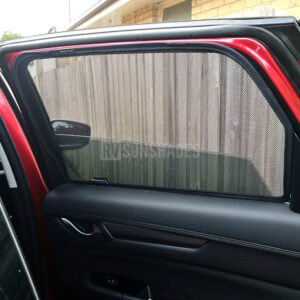 Pre-Sale & After-Sale Services:
We are proud of ourselves to be a customer-centric business, providing the best customer services to ready buyers and existing customers.
For buyers who come and purchase onsite, we offer a complimentary onsite installation service by appointment.
Most of the vehicles require no effort to install, like in the above video showing. Prestige vehicles like Audi, BMW, Mercedez, and Porsche, etc. the window frame is decorated with full vinyl trim all around. Thus, these vehicles require special mounting tags (included) to adhere to the window frame. Some vehicles require bottom tags, some require top tags, or both top and bottom tags.
Popular Car Window Shade by Makes:
Japanese Cars
---
Korean Cars
---
Australian Cars
---
European Cars
---
---
*images are for reference only
Block UV & Direct Sunlight | Extra Privacy
Follow Us: Facebook . Instagram